Description
If you are a sportsman then you may aware, that the ankle is under pressure more than other parts, or maybe you can already suffering from ankle pain due to plantar fasciitis, or tendonitis act, BodyPlus Direct ankle support brace can provide you relief in these cases and many more like that.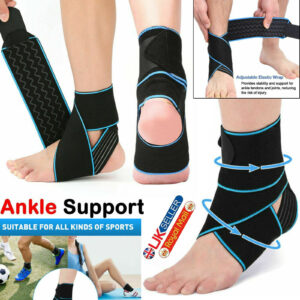 Product Features:
Pain Relief: The ankle support brace can promise stable compression and amazing support for ankle joints and tendons. The completely adjustable ankle supports for weak ankles can reduce soreness and the arthritis pressure that bothers you.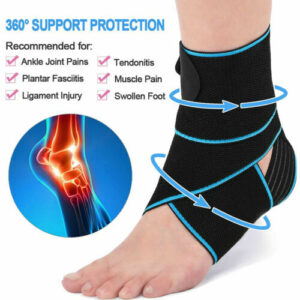 Fit for Almost All Size: The ankle support for sprained ankles can come fit almost every size and can match different ankle diameters. The ankle wrap straps can fulfill your need and will provide adapt tightness to the ankle and heel. Move easily with reliable velcro adhesion.
Breathable & Comfortable Material: Achilles ankle support is made of smooth, durable, breathable, and comfortable fabric neoprene material. A sweat-absorbing planter facetious support can preserve your foot from wetting, You can use it for many hours with comfort.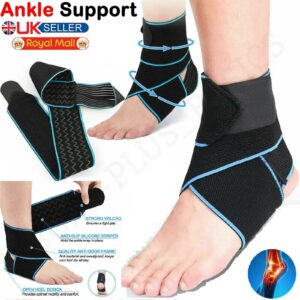 Wide Application: Ankle support for ligament damage can reduce the risk of further injury and swelling. Suitable for, walking, workout, hiking, running, jogging, cycling, cross-training, dancing, tennis, gym, basketball, and other exercises. Suitable for men, women, and kids of all ages.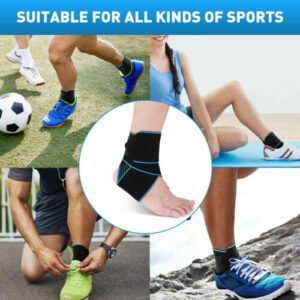 Washable and Light-Weight: Achilles ankle support boot brace is lightweight, slim, and flexible, not too thick nor too thin, it has an acceptable thickness that can fit in shoes with socks or without socks. You can wash it in water manually or in a machine with low temp but not dry clean it.
Wear Instructions: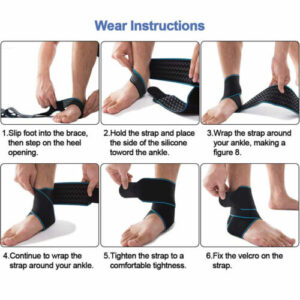 Specification:
Material: Nylon & Polyester & Elastic fibre
Size: Length 85cm, width 8cm
Colour: Black with Blue Stripes
Includes Both Left and Right Ankle Straps

Package Contents:
1x Elastic Adjustable Ankle Support Brace.